Welcome to the site providing information on the books written by Peter van Oossanen.
To start with, it's necessary to clear up a problem involving his name. He was born in the Netherlands and given "Pieter" as a first name. But during the years he lived in Australia, he was called "Peter". That name is used by all of his friends and acquaintances everywhere in the world except for those in The Netherlands, where he is called either "Pieter" or just "Piet". You will therefore see the name Peter van Oossanen printed as author on the cover of his books in English (the language Peter writes in), and the name Pieter van Oossanen on books that have subsequently been translated into Dutch.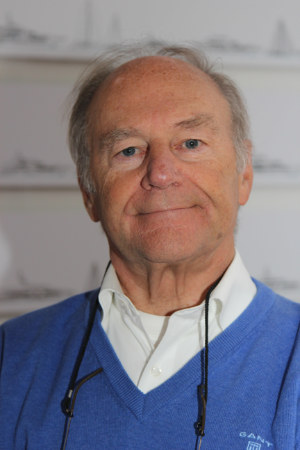 Having cleared that up, it's necessary to explain the reason for Peter having written books on scientific subjects and novels. When he retired as CEO of the Van Oossanen group of companies in 2013 he initially spent his time writing about scientific subjects that interested him. This resulted in four books in which he described "The Science of Sailing" – the complicated interplay of wind and water forces acting on a vessel propelled by the wind. On reading his biography elsewhere on this site, it becomes clear why he would have had the incentive to do that.
However, during the early months of the Corona pandemic, he was tempted to write his first novel. This was very much an experiment, as he would later explain, to see if a publisher would find this interesting enough to publish. When this turned out to be the case, he was prompted to write a sequel, and then a little later, a third novel, all featuring the same hero. Details of these books can be found on this site, together with Peter's description of what inspired him to choose the storyline that he did, background information on the characters involved, and last but not least, background information on the attributes the hero were given to accomplish the tasks he was designated for.
Details of each of Peter's books can be found on this site. This generally takes the format of photographs of the front and back cover, the text as can be found on the back cover and, in Peter's own words, the inspiration that tempted him to adopt the storyline that he did.